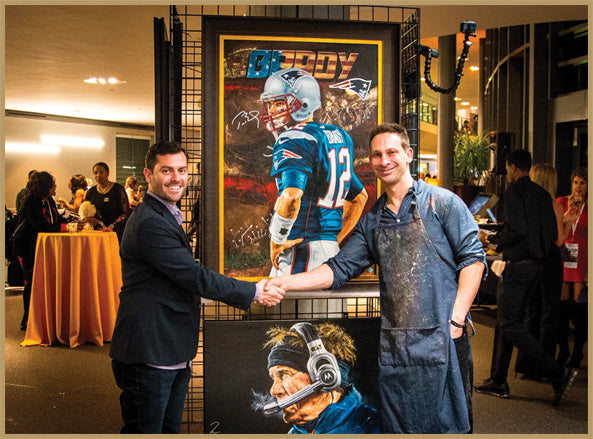 Charity Partnership Overview
Justyn's expansive art portfolio can be leveraged to greatly benefit leading charities and foundations. To support a broad range of events, we offer two levels of involvement. Our Gold Partnership provides a turn-key, on-site pop-up gallery which offers guests the opportunity to purchase unique fine art generating sizable donations. Our Platinum Partnership is geared for charities that have a high profile athlete or entertainer as their figurehead. This relationship has a few specific layers which can help make a typical charity event extraordinary. Pending scheduling, both levels can be bolstered by Justyn participating in the event further creating an increased level of ambiance and sophistication.
Collaborative Partnerships: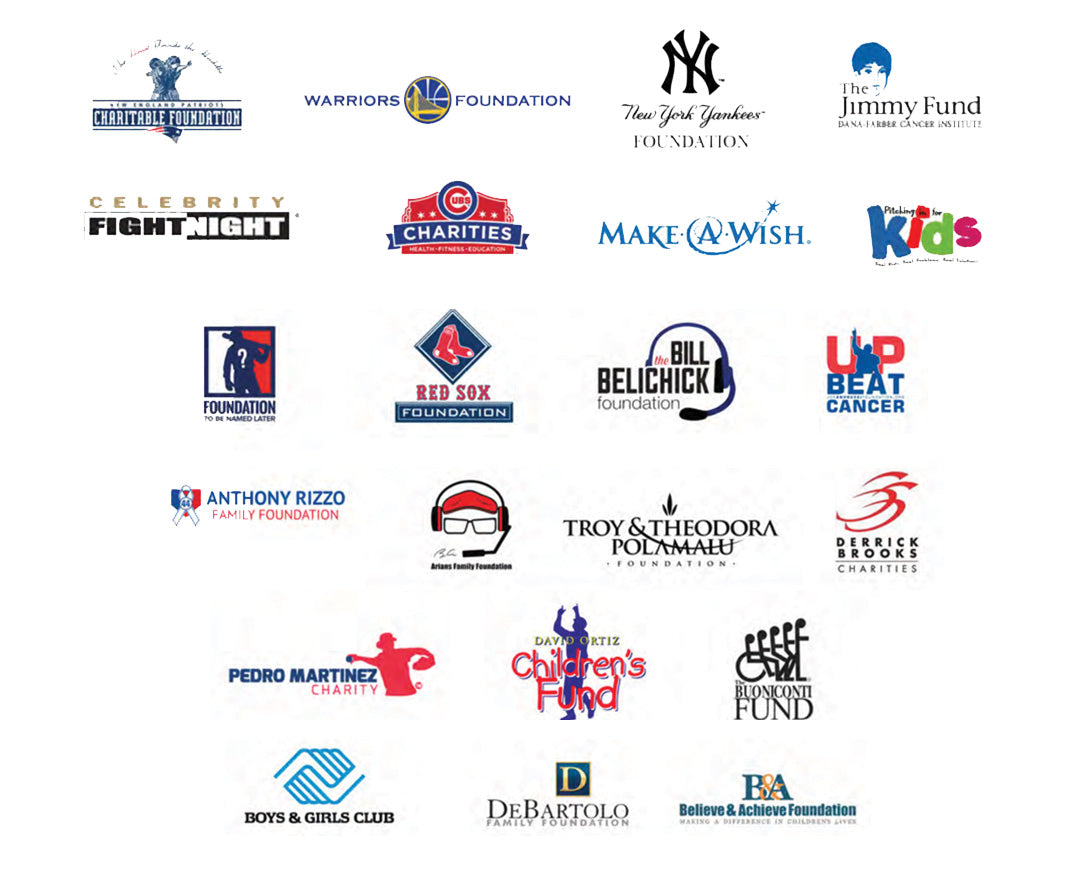 What We Do:
Farano Fine Art, the business unit of Justyn's art, partners with various charity endeavors from large to small in a couple of different ways. We are able to assist in making a difference for your charity or foundation. Our partnership packages generate an amazing guest experience and drive optimal revenue unlike anything else. We are confident that we can help your foundation reach new heights.
Distinct & Fresh:
We provide a WOW factor that typical auction companies simply cannot produce. Instead of the same old sports and entertainment memorablia items, you see all the time, Farano Fine Art can bring a unique appeal to your event.
Excitement & Entertainment:
Artist Justyn Farano has become a celebrity in the art world, having him available for guests to interact with while he paints live at your event, adds an elegant and classy aura. It creates a memorable experience that your guests are sure to appreciate and talk about for years to come.
Our Reputation:
Farano Fine Art and Artist Justyn Farano have an impeccable reputation in the industry. Since 2005, we have assisted numerous high-profile charities and their endeavors. Our goal is to build a long term ongoing relationship together by exceeding your expectations. Farano Fine Art is supremely confident in the results we produce. So there is no risk to the foundation, we cover all travel, lodging, and logistical expenses. Below are few examples of some of the prominent foundations we have partnered with over the years.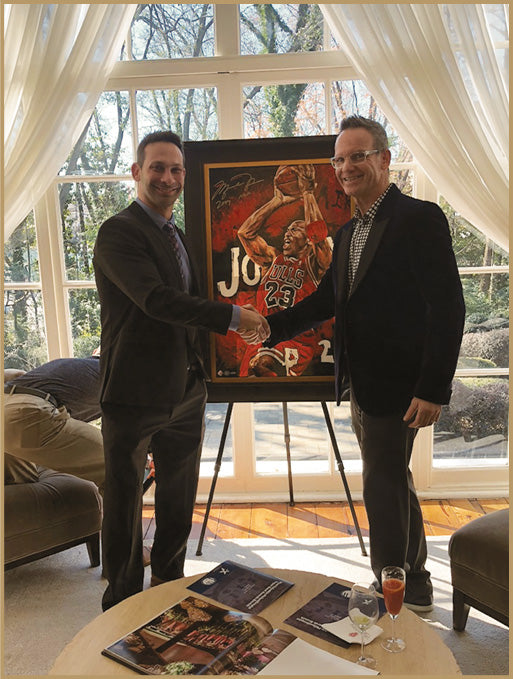 Partnership
Considerations
Although we recognize and appreciate that there are many admirable and very worthy causes and organizations in need, we simply can not fulfill all requests. Due to extremely high demand, Artist Justyn Farano can only participate in a limited number of events per year. Before committing to a partnership, we would like to understand more about the foundation's history along with the event's agenda and audience. Ultimately, we want to ensure there is a good fit which will be mutually beneficial.
For booking considerations, opportunities, and fee structure please fill out our inquiry form below.